Bloomsbury's: The Best Cafe In Dubai That You Must Try
Dubai is a city that boasts a vibrant culinary scene, offering a plethora of dining experiences from around the world. Among the culinary gems that dot the landscape of this bustling metropolis, Bloomsbury's Bakery stands out as a must-visit destination for anyone with a sweet tooth. This charming bakery is a haven for dessert enthusiasts, and it's no surprise that it has garnered a loyal following over the years. In this blog post, we'll explore why Bloomsbury's is considered the best bakery in Dubai, highlighting five delicious items at Bake Hub that will make you drool, the option to get a customized cake for your special celebration, and even catering to the dietary needs of keto enthusiasts. Plus, we'll take a look at the feedback from Bloomsbury's happy customers.
Five Delicious Items at Bloomsbury's You Can't Resist
1. Cupcakes to Die For: Bloomsbury's Bakery offers an array of delectable cupcakes that are almost too pretty to eat. From classic flavors like Pistachio and chocolate to unique creations such as red velvet and salted caramel, these cupcakes are a feast for the eyes and the taste buds.
2. Chocolate Fudge Cake Magnum Cake: If you're a chocoholic, you won't be able to resist the rich and creamy Chocolate Fudge Cake Magnum Cake at Bloomsbury's. Each bite is an explosion of chocolatey goodness that will leave you craving for more.
3. Delightful Pastries and Desserts: For those who prefer something licious and creamy, Bloomsbury's offers a delightful selection of pastries. Whether you like them plain or filled with luscious fillings, these pastries are a perfect accompaniment to your morning coffee.
4. Pancakes to Satisfy Your Cravings: If you're a fan of fluffy, delectable pancakes, you're in for a treat at Bloomsbury's. Their pancakes are made with the finest ingredients and cooked to perfection. Whether you prefer Lotus Dreams, Red Velvet, or Midnight Darkness, you'll find them here, ready to delight your taste buds.
5. Pre-Order Cakes for Special Occasions: If you're planning a special celebration and want a customized cake that's a true masterpiece, Bloomsbury's Bakery has you covered. Their pre-order cakes are crafted with precision and creativity, making them the centerpiece of your event. Whether you have a specific design in mind or need guidance from their talented team, Bloomsbury's can create a cake that not only tastes divine but also adds a touch of magic to your celebration.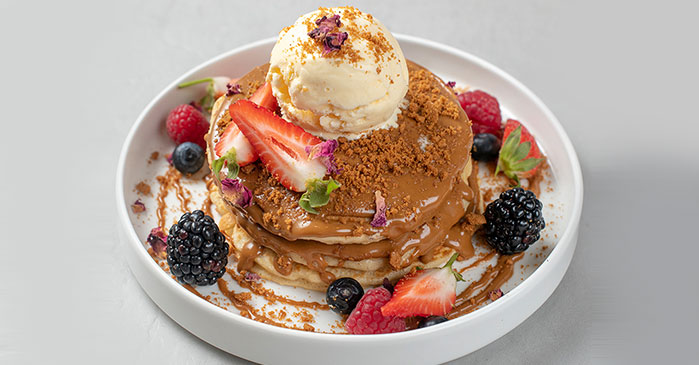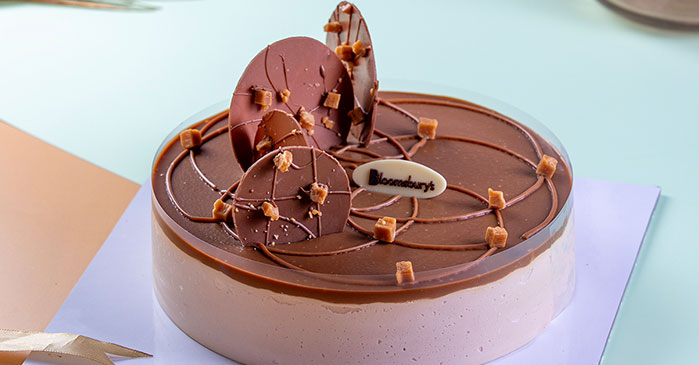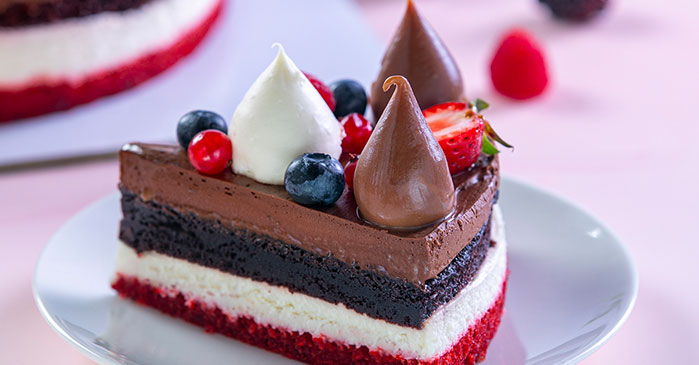 Customized Cakes for Your Special Celebration
Bloomsbury's Bakery doesn't just stop at serving delicious pastries and desserts; they also specialize in creating custom cakes for your special occasions. Whether it's a birthday, anniversary, wedding, or any other celebration, their talented bakers can bring your cake dreams to life. From elegant and classic designs to whimsical and creative masterpieces, Bloomsbury's can create a cake that not only tastes divine but also adds a touch of magic to your celebration.
Sweets for Keto Enthusiasts
For those on a keto diet, Bloomsbury's Bakery has you covered. They understand the importance of catering to various dietary preferences and restrictions. You can indulge in their keto-friendly sweets without worrying about derailing your diet. From keto brownies to sugar-free cakes, they offer a range of options to satisfy your sweet cravings while staying on track with your nutritional goals.
Feedback from Happy Customers on Bloomsbury's
The true testament to a bakery's excellence lies in the feedback of its customers, and Bloomsbury's has garnered praise from many satisfied patrons. Customers rave about the bakery's exceptional quality, friendly staff, and the irresistible taste of their treats. Whether it's the welcoming ambiance of the bakery or the delightful flavors of their creations, Bloomsbury's consistently receives positive reviews that reflect the dedication and passion they put into their craft.
Order Online and Avail of Exciting Offers
Not only can you dine in at Bloomsbury's Bakery and enjoy the delightful ambiance, but you can also savor their treats from the comfort of your own home. Simply visit their website (www.bloomsburys.ae) and place your order online. What's more, Bloomsbury's regularly offers exciting promotions and discounts on their website. It's a great way to indulge in your favorite pastries and desserts while saving a few dirhams.
Hurry! Check Their Website Now
Remember, there are always tempting offers and deals available on Bloomsbury's website, so be sure to visit and place your order now. Don't miss the opportunity to experience the sweet magic of Bloomsbury's for yourself - you won't be disappointed!
In conclusion, if you find yourself in Dubai and have a craving for mouthwatering pastries, cakes, and desserts, Bloomsbury's Bakery is a must-visit. With its diverse menu of irresistible treats, the option for customized cakes, and offerings for those with dietary preferences, Bloomsbury's has earned its reputation as the best bakery in Dubai. Don't miss the opportunity to experience the sweet magic of Bloomsbury's for yourself - you won't be disappointed!