Bloomsbury's Pancake Breakfast in Dubai
Introduction:
When it comes to the perfect breakfast, few things can rival the simple yet indulgent pleasure of a stack of pancakes. Fluffy, golden, and topped with an array of delectable ingredients, pancakes have long been a beloved morning tradition around the world. Among the culinary capitals of the breakfast world, Bloomsbury's Pancakes stands tall as a haven for pancake enthusiasts. Renowned for its exceptional breakfast offerings, Bloomsbury's Pancakes has earned a stellar reputation for serving up mouthwatering stacks that will leave you craving more. Join us as we explore the delightful magic behind Bloomsbury's Pancakes and discover why it has become an iconic destination for breakfast lovers.
The Legacy of Bloomsbury's Pancakes:
Located in the heart of a bustling city, Bloomsbury's Pancakes has been satisfying the morning cravings of locals and visitors alike for several decades. From its humble beginnings as a small, family-run establishment, it has grown into a renowned breakfast destination, synonymous with quality and innovation. The restaurant's commitment to using fresh, high-quality ingredients and its dedication to perfecting the art of pancake making has helped them carve out a niche in the competitive breakfast scene.
Lotus Dreams - Fresh berries, biscoff sauce, caramel mouss, coconut shavings, lotus crumbles & vanilla ice cream
Red Velvet - Philadelphia cheese, muffin crumble, caramel mousse, salted caramel & vanilla ice cream.
Mid-Night Darkness - Chocolate fudge, chocolate ice cream, caramel mousse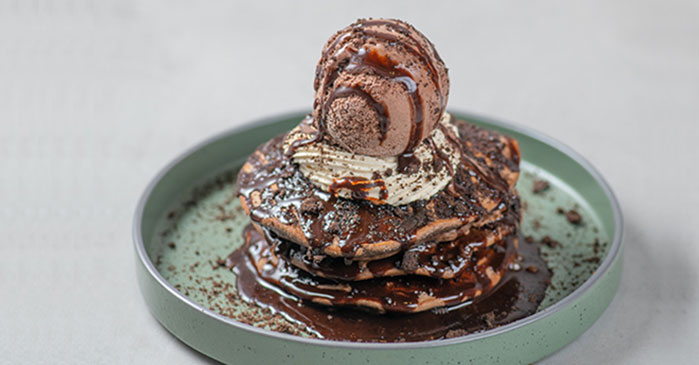 Mid-Night Darkness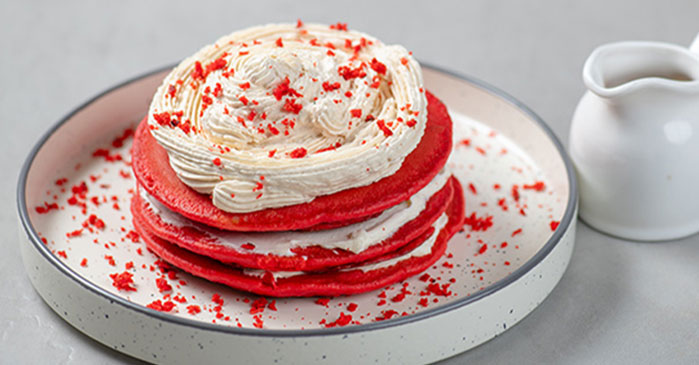 Red Velvet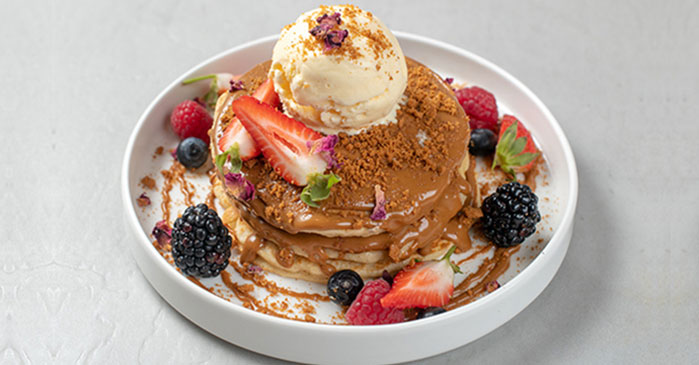 Lotus Dreams
The Pancake Artistry:
One cannot talk about Bloomsbury's Pancakes without delving into the artistry behind their creations. The menu boasts a diverse range of pancake varieties, each prepared with precision and care. Whether you prefer classic buttermilk pancakes, fluffy whole wheat options, or gluten-free alternatives, Bloomsbury's Pancakes has something to suit every palate and dietary preference. Their skilled chefs have mastered the art of achieving the perfect balance of lightness and fluffiness, resulting in pancakes that practically melt in your mouth.
"So, just step into a world where cutting-edge technology, stylish boutiques, and captivating experiences converge at Bloomsbury's Silicon Central Mall, redefining the art of modern shopping."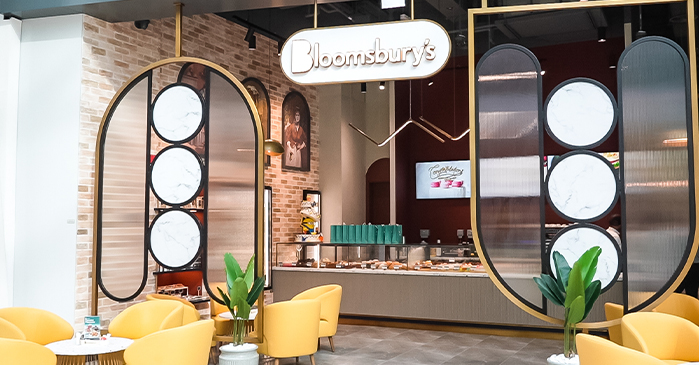 Bloomsbury's Boutique Cafe & Artisan Bakery - Silicon Central Mall
Tempting Toppings and Fillings
What truly sets Bloomsbury's Pancakes apart from the crowd is their inspired selection of toppings and fillings. Every stack of pancakes is accompanied by an array of delectable choices that will make your taste buds dance with joy. From fresh berries, creamy whipped cream, and silky chocolate drizzles to savory options like smoked salmon, avocado, and feta cheese, the combinations are endless. With each bite, you embark on a culinary adventure that delights both the sweet tooth and the savory aficionado.
The Perfect Morning Experience:
Bloomsbury's Pancakes is not just a place to eat; it's an experience. The warm and inviting atmosphere combined with the tantalizing aroma of pancakes cooking on the griddle creates a sense of comfort and nostalgia. The attentive and friendly staffs add to the overall charm, ensuring that every visit is a memorable one. Whether you're catching up with friends, indulging in a leisurely breakfast, or fuelling up for a busy day ahead, Bloomsbury's Pancakes offers the perfect setting for a delightful morning experience.
Location:
Al Wahda Mall - Abu Dhabi
Silicon Central Mall - Dubai
Al Ghurair Centre - Dubai
Conclusion:
Bloomsbury's Pancakes has undoubtedly earned its place among the breakfast greats, providing a haven for pancake lovers to savor and celebrate the most important meal of the day. From their impeccable pancake craftsmanship to their tantalizing toppings and fillings, Bloomsbury's Pancakes offers an unforgettable culinary experience that will leave you craving more. So, if you find yourself yearning for a breakfast that combines comfort, creativity, and a touch of magic, make your way to Bloomsbury's Pancakes and let their irresistible stacks of fluffy goodness transport you to pancake paradise.